As the show artist for Black Anthology I had the opportunity to create the artwork for the 2019 production: The Creation. Each year Black Anthology puts on a show celebrating black culture and addressing race relations. The show art each year reflects the content of the play and is used on all promotional materials, advertising, and merchandise for the show.  
This year's show, the organization's 30th Anniversary production, will explore challenges and experiences within the Black community, history, and the diaspora. I wanted to create an image that drew from history and the challenges rising from being silenced. The central figure depicts Elaine Brown, former Black Panther chairwoman and activist, surrounded by vines to relate with a certain scene in the play. The poster and playbill are meant to relate to a newspaper, and the illustrative style plays an ode to Aaron Douglas, an influential and prominent Black modern artist.
The Creation.

played at Washington University in St. Louis in the Edison Theatre February 1st and 2nd, 2019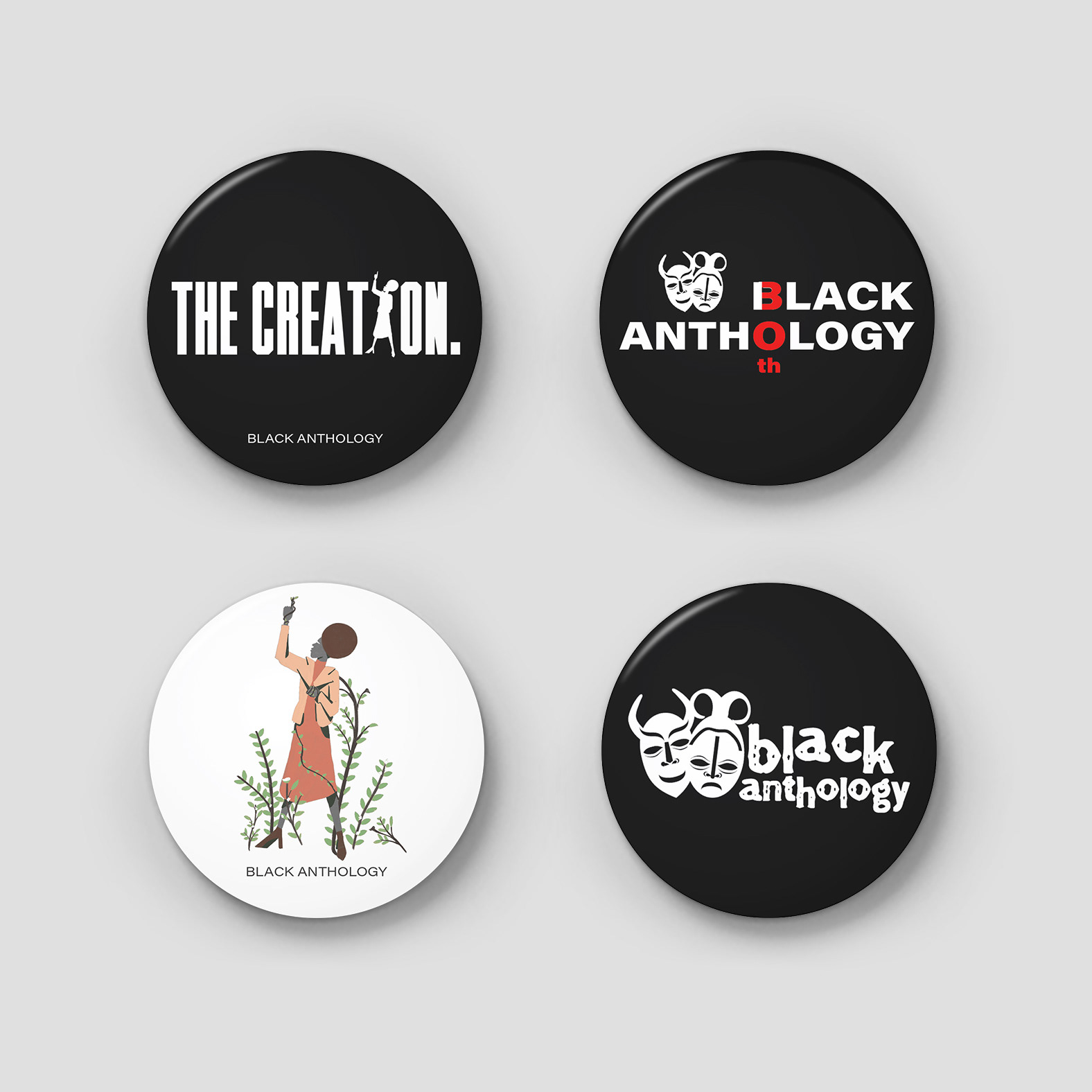 With the show art I was tasked to create Black Anthology's 2019 December Drop, the organization's annual video to launch the show title and art. I juxtaposed past footage of previous shows with current audition footage to signify the 30th anniversary. Video created with assistance from Taylor Bailey, Sherece Laine, and Sophia Kamanzi
Visual Investigation of Aaron Douglas' illustrative use of layering and shape towards the final version.