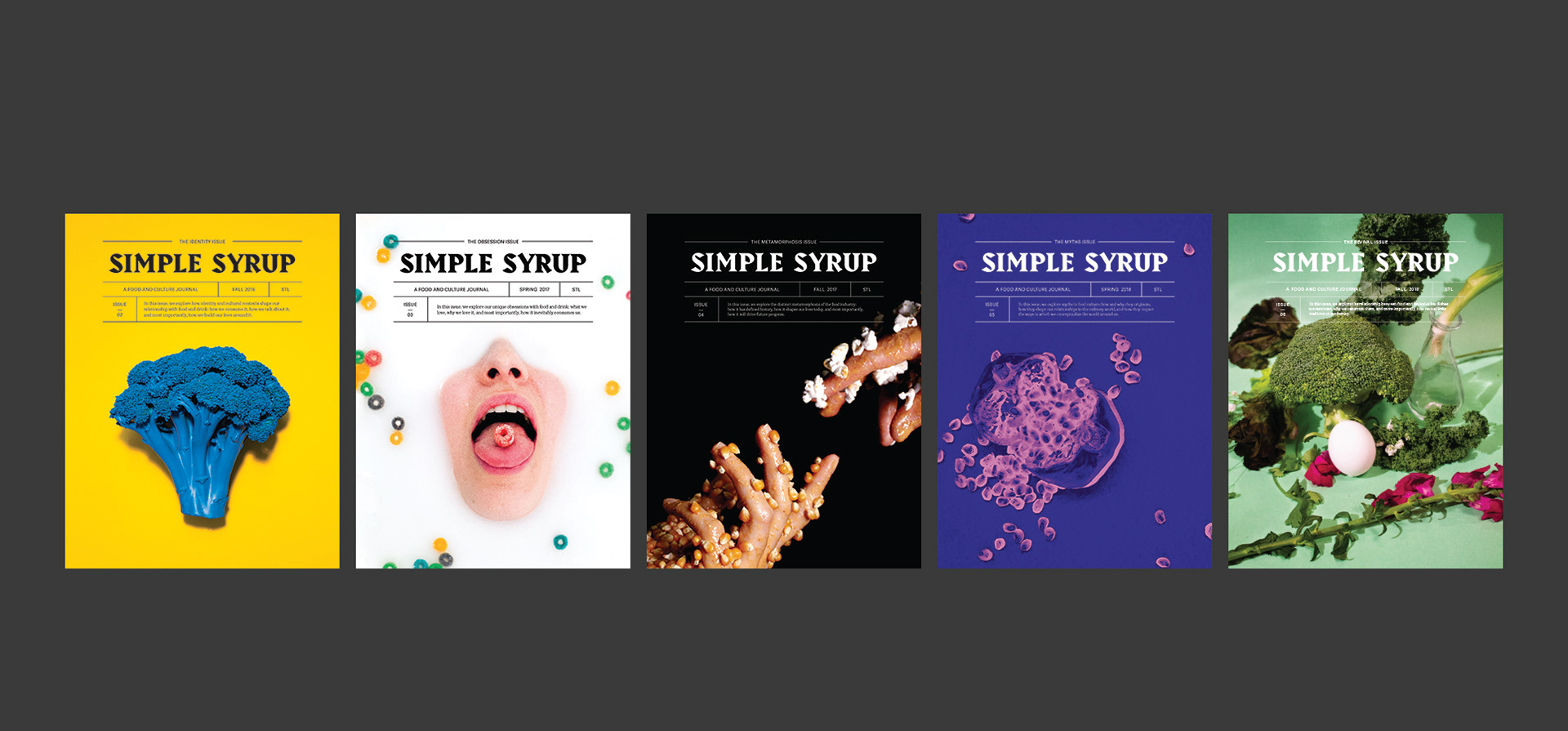 Simple Syrup is a student run magazine aimed to highlight novel thoughts about food, culture, and community. I have worked as a designer and illustrator for the publication, also assisting the magazine's redesign in Fall 2016. On the design team, I create spreads, participate and help develop the cover shoot, and determine typographic elements in the publication. Will work as incoming Art Director in the 2019–2020 academic school year.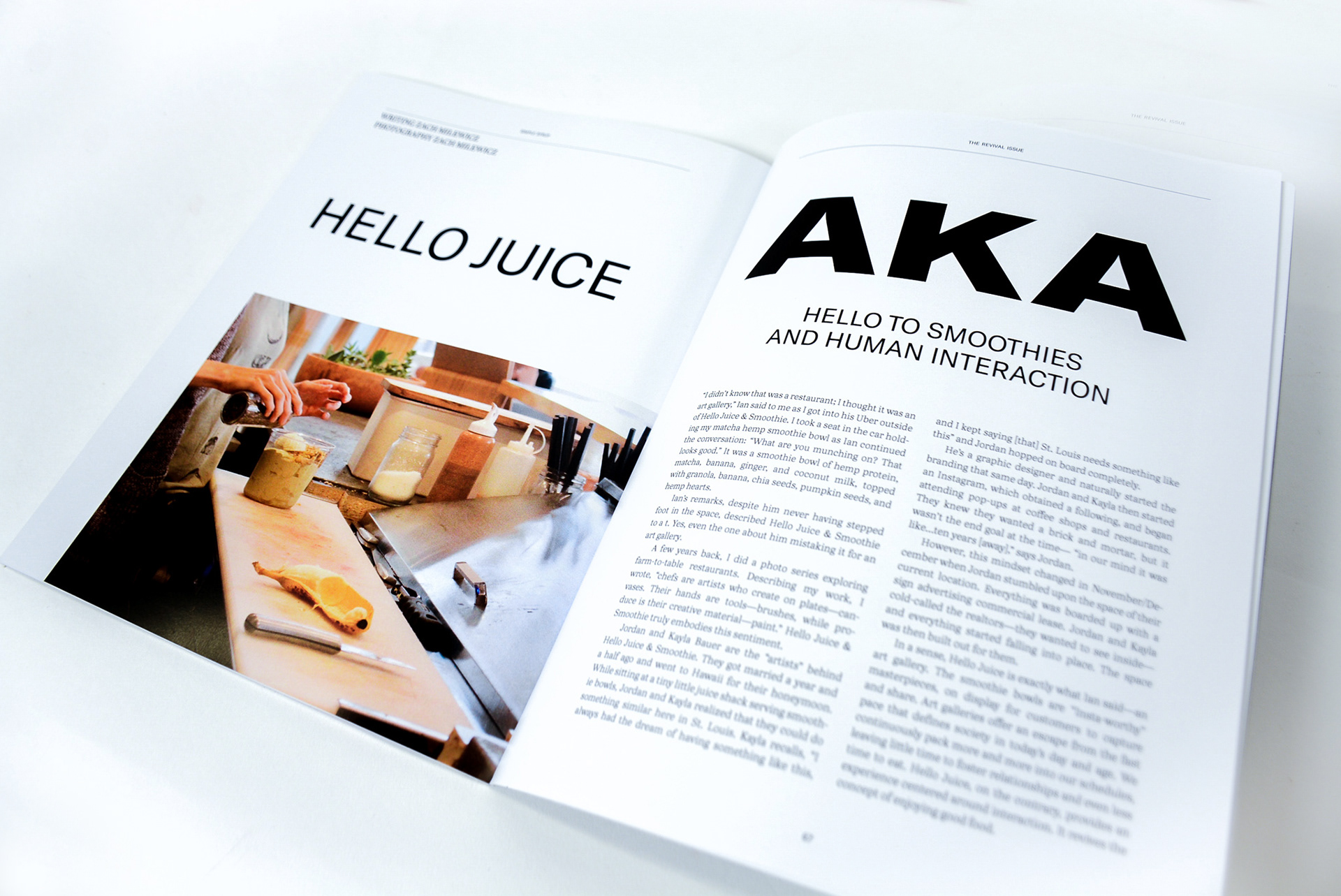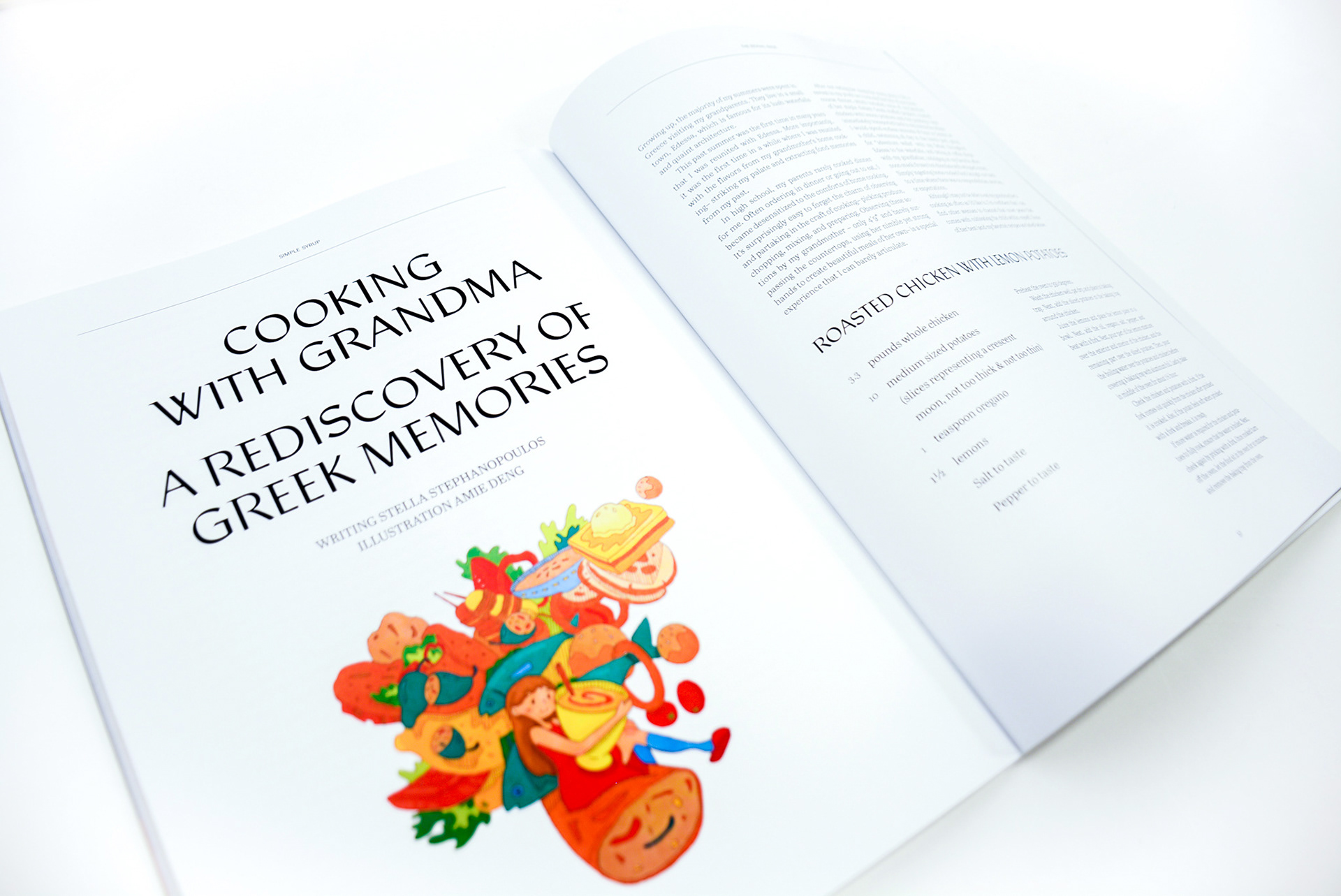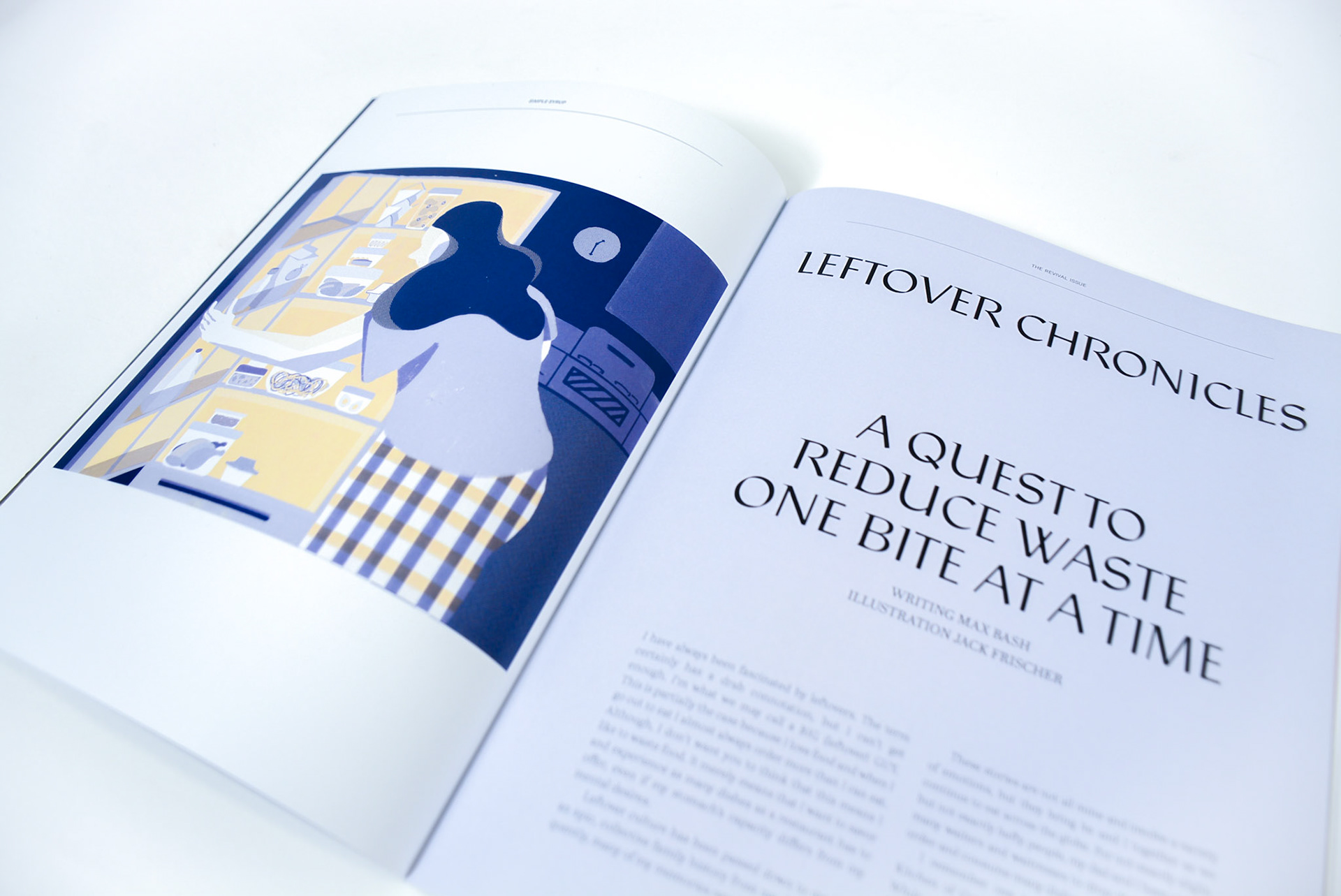 For each cover shoot, the design team challenges to create stunning and experimental photography in relation to the theme. The magazine's themes have included Identity, Obsession, Metamorphosis, Myths, and Revival.
In addition to layout I have also contributed illustrations to the magazine.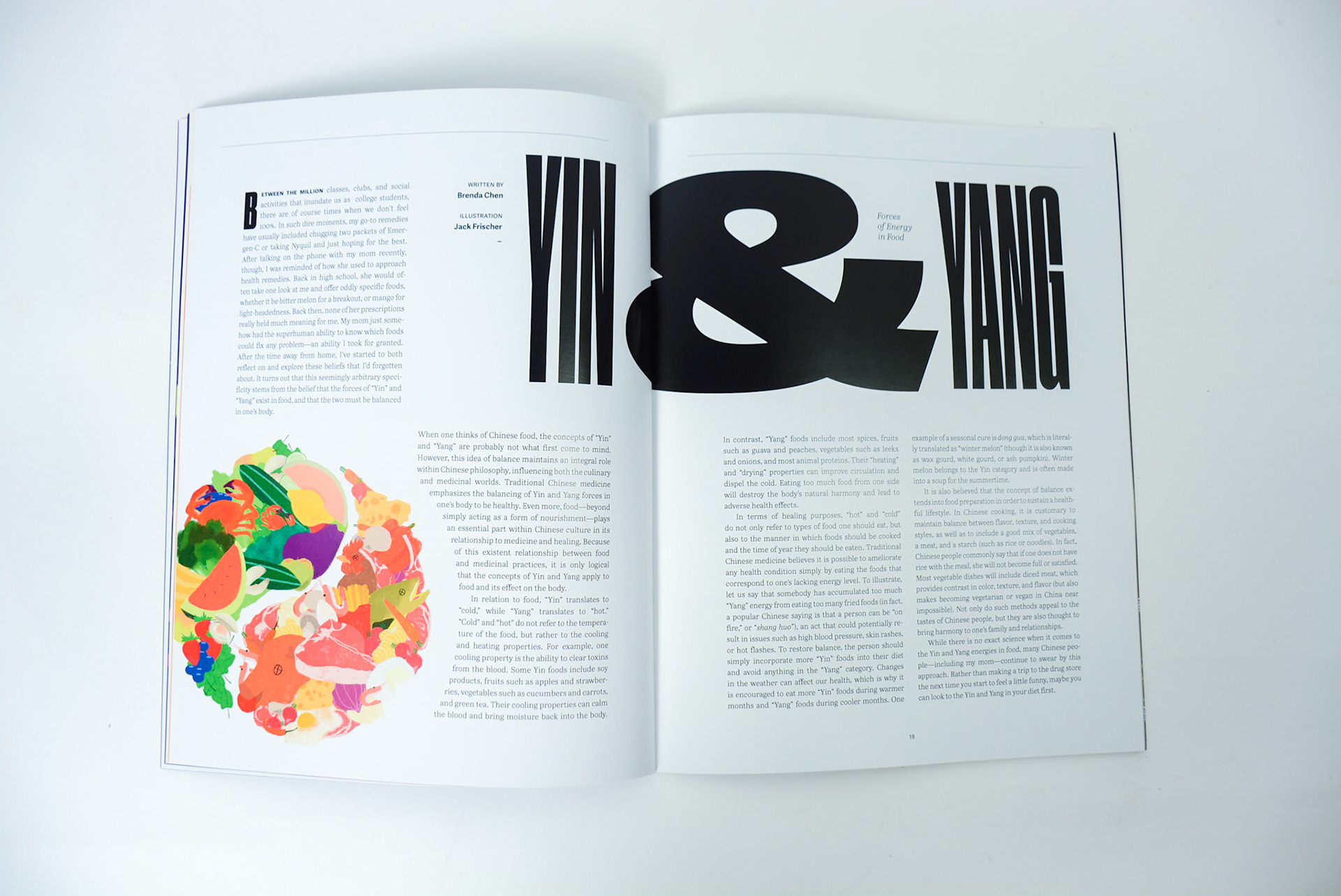 Top: Illustration for "Yin and Yang: Forces of Energy in Food" by Brenda Chen. The article bridged a metaphor between Yin and Yang with food, and discusses health purposes using the methodology.
Bottom: Illustration and spot for "Leftover Chronicles" by Max Bash. Article promotes idea of leftovers, but acknowledges the current stigma placed in society towards them.