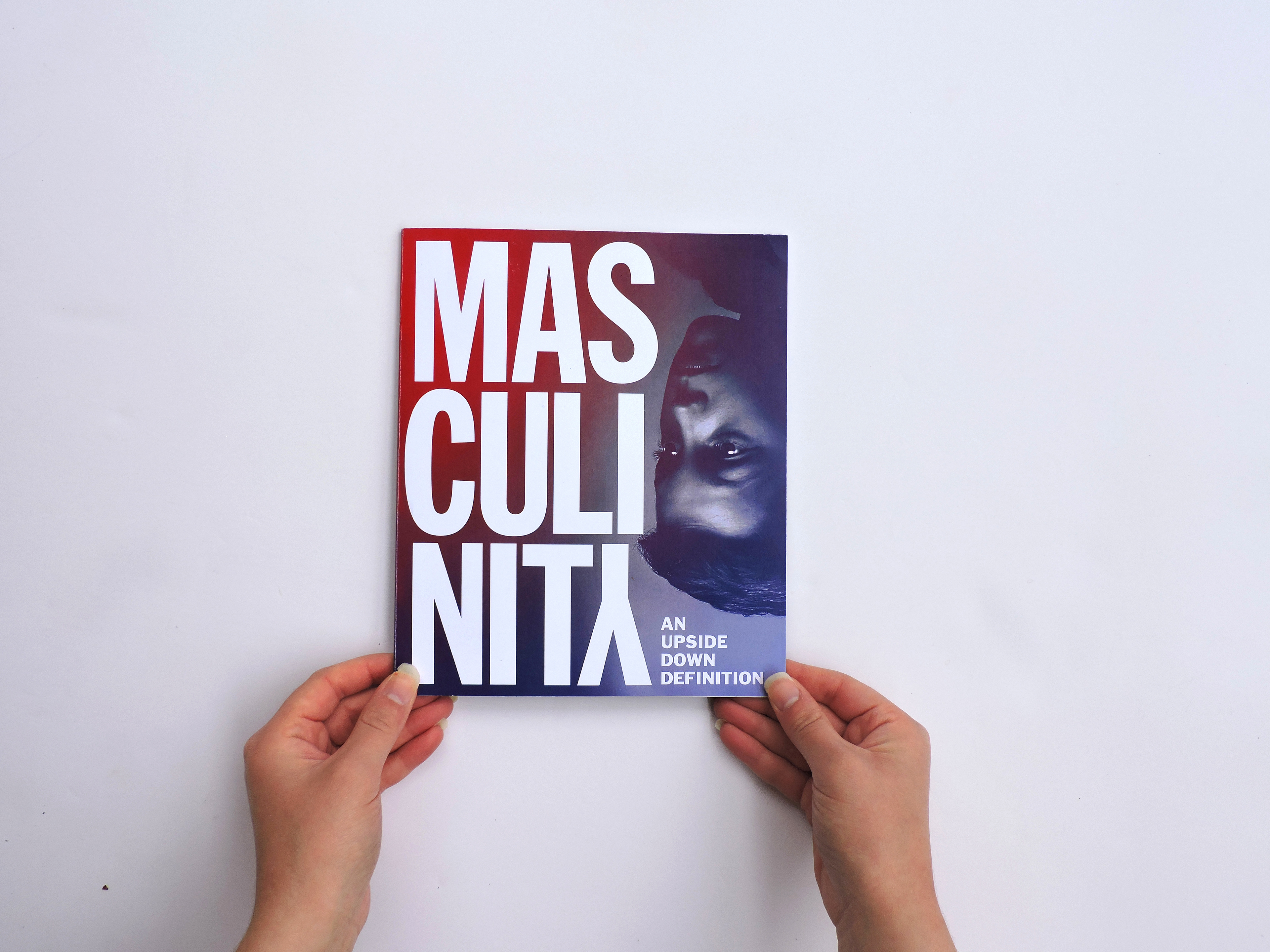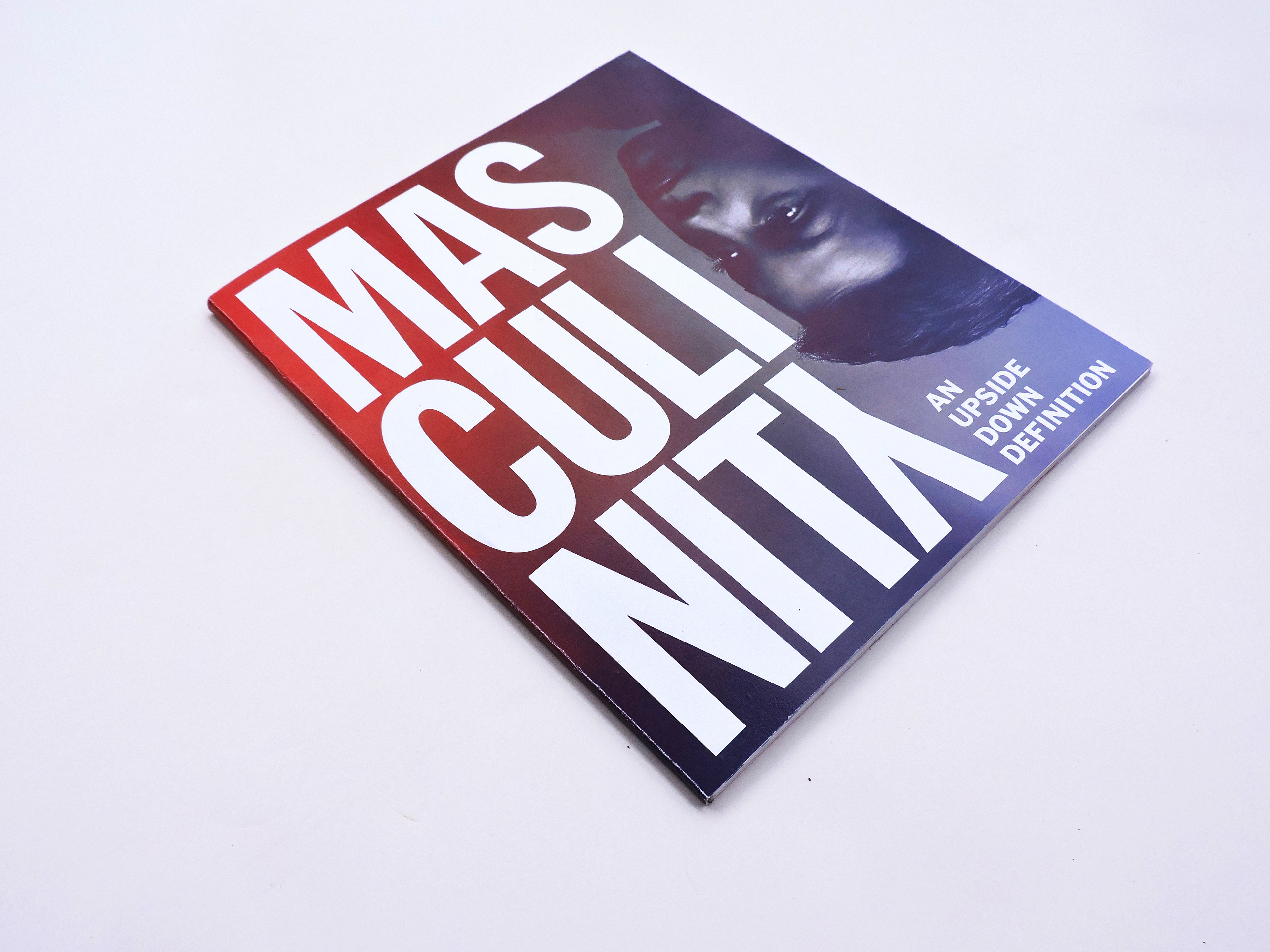 Masculinity: An Upside Down Definition
This

book

highlights the current definition of masculinity as a catalyst for mental health issues in young boys of America. The book integrates texts, "The Boys Are Not All Right" by Michael Ian Black and "A New Model of Masculinity," both originally published in the New York Times. "New Model of Masculinity" is a series of letters in response to Micheal Ian Black's article.
The book uses type as image and a red and blue color palette to confront Americans about the mental health issues surrounding boys and gun violence. The book is divided between two grid systems as a means to distinguish the two articles.