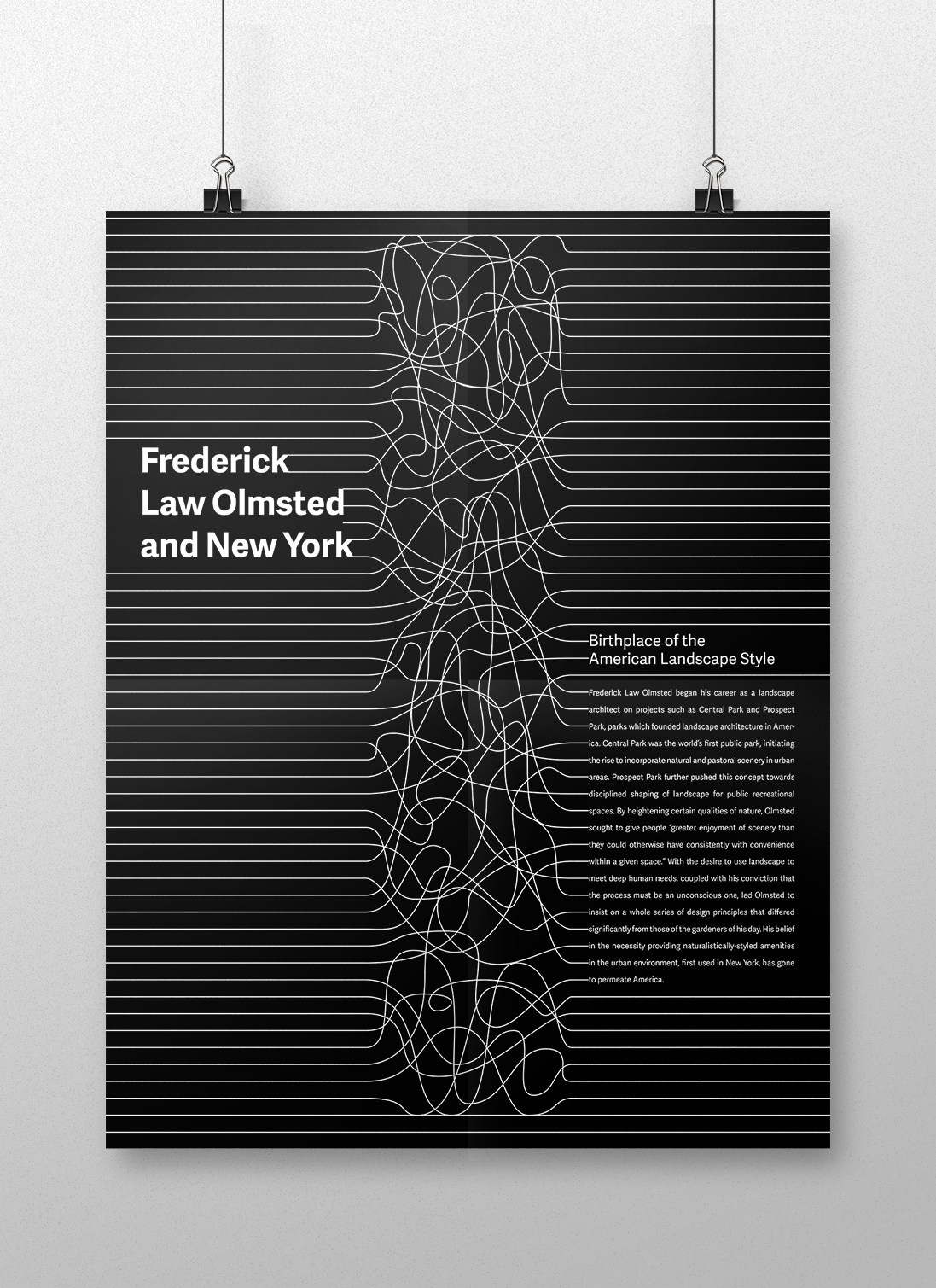 Frederick Law Olmsted Biographical Poster
A biographical poster about Frederick Law Olmsted, a principle figure to the development of heightened landscape architecture in America, especially in urban areas. The biography narrows to describe Olmsted's role in the development of Central Park and his philosophy towards Landscape Architecture. 
Straight to waving lines signify Frederick's philosophy for landscape architecture, abstracted into the change from urban city grids to natural greenery that Frederick pushed towards. The abstracted visual also indicates Central Park specifically by the narrow box created.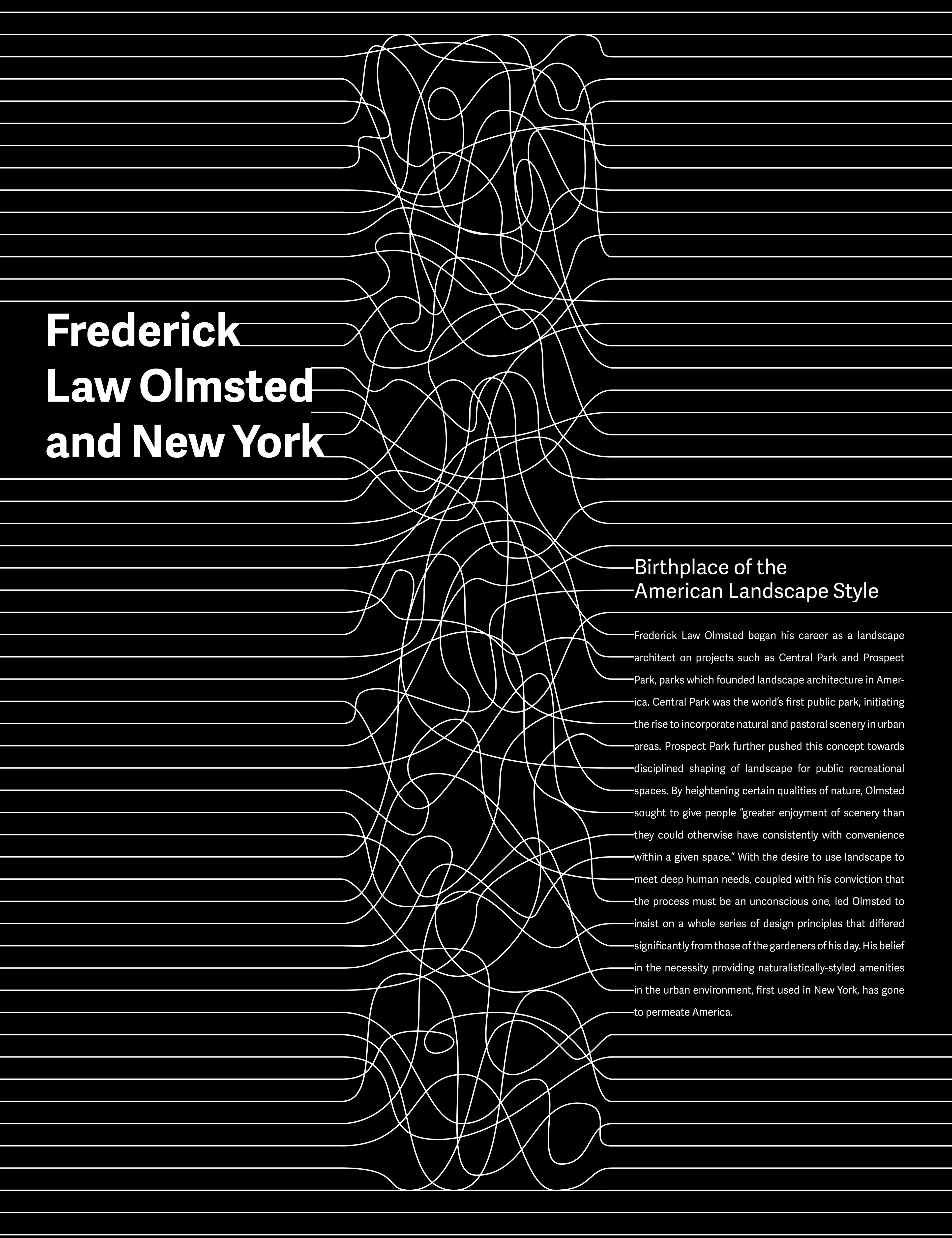 In my early process, I had a large interest in Frederick's thoughts on subconscious. The thought reminded me of my experience at the Cooper Hewitt viewing work by Carnovsky, a Milan based studio. The studio creates illusion based images that appear different in different colored lights. I started this project layering Central and Prospect park in different colors to create the illusion. However, over time I continued to abstract my concept into line, and it was later disregarded.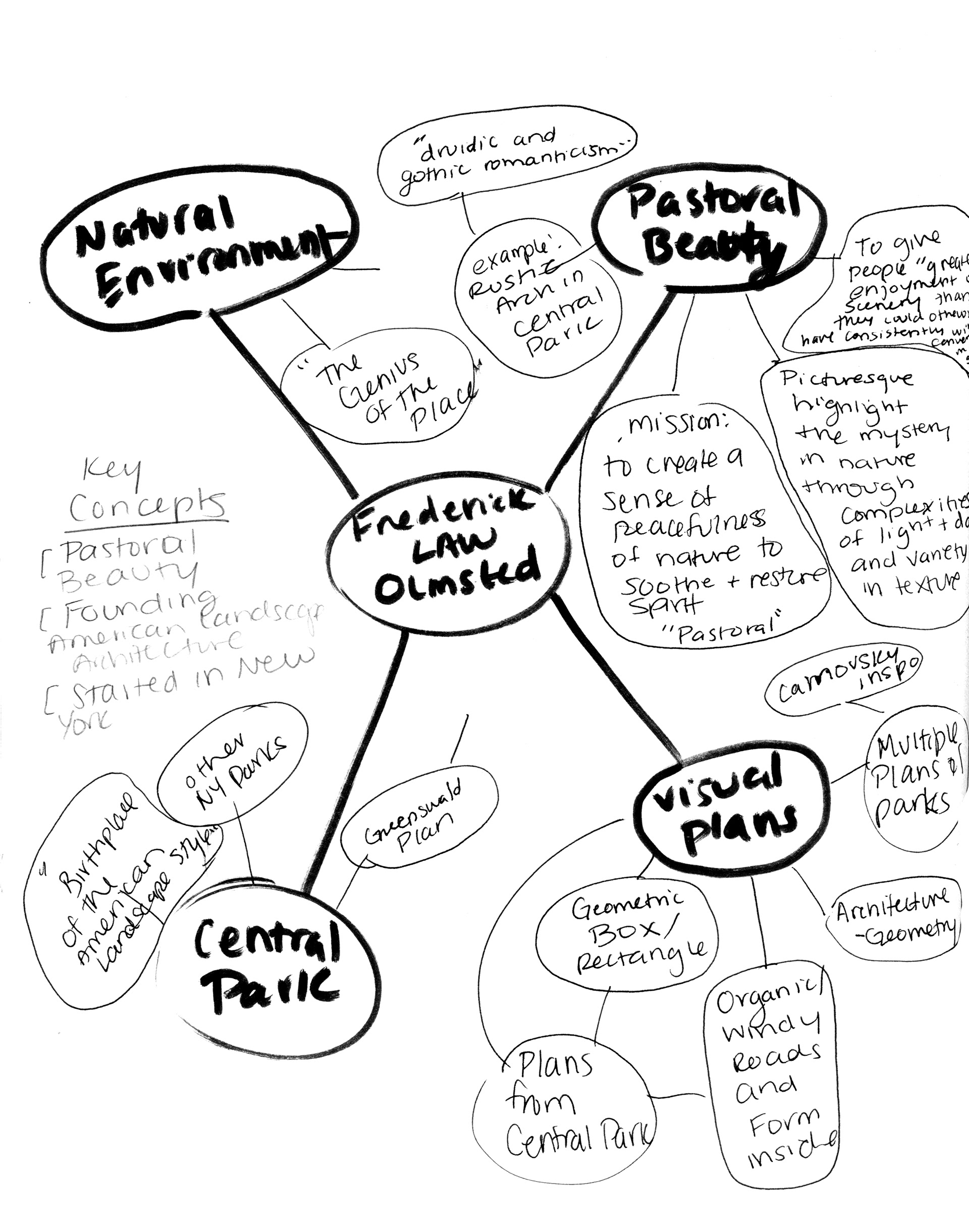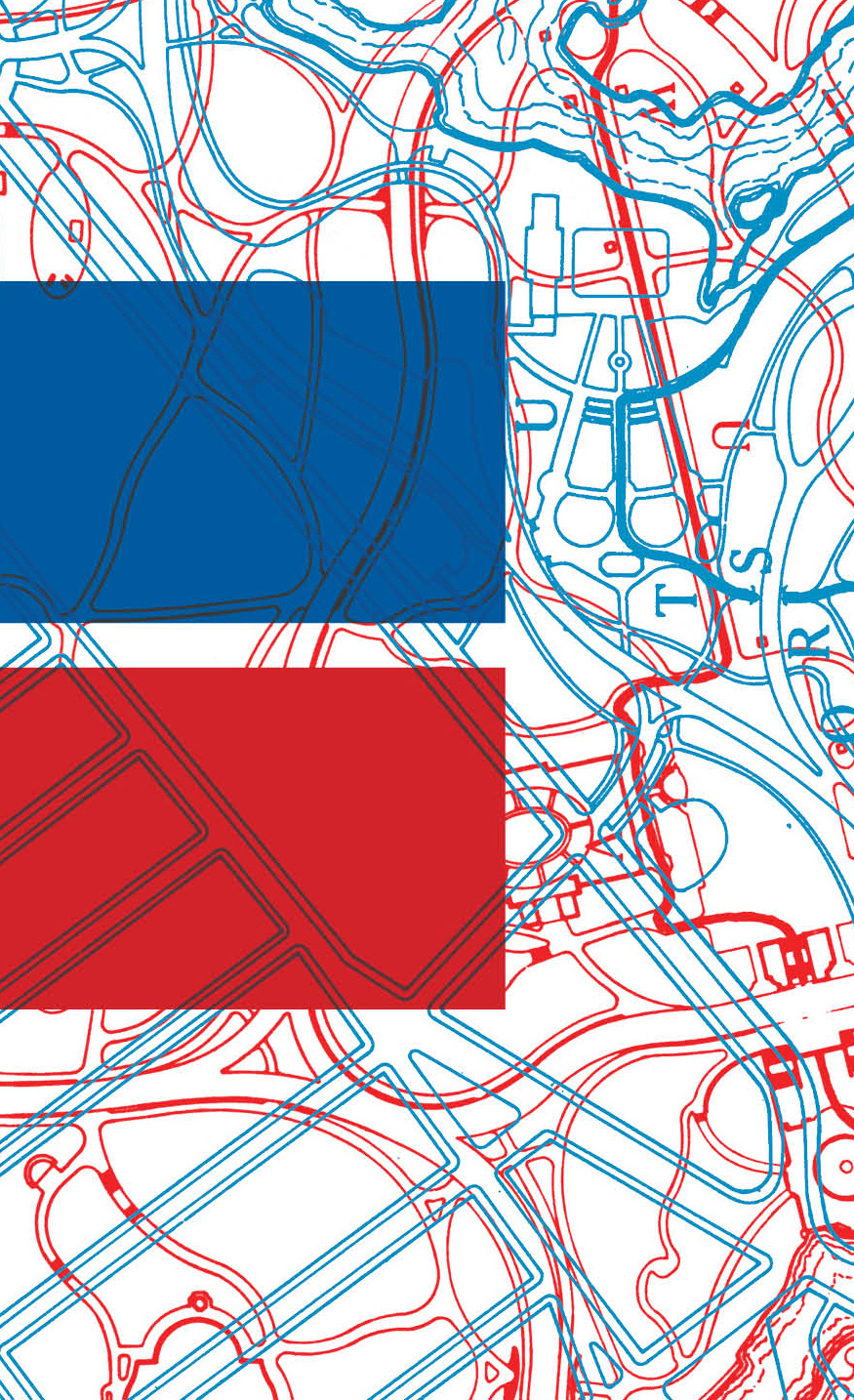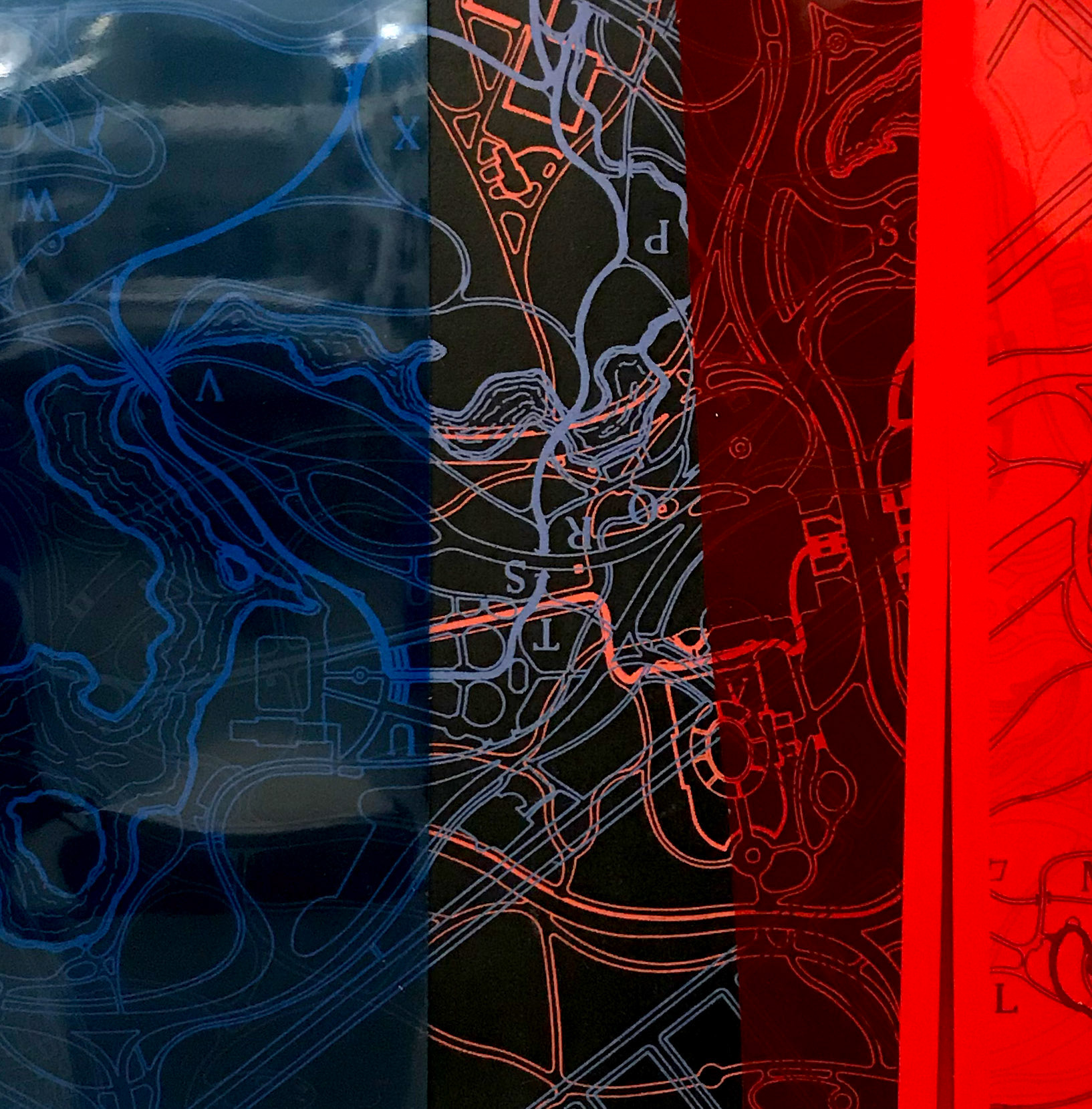 Generalized transition of my poster iterations from beginning to end.