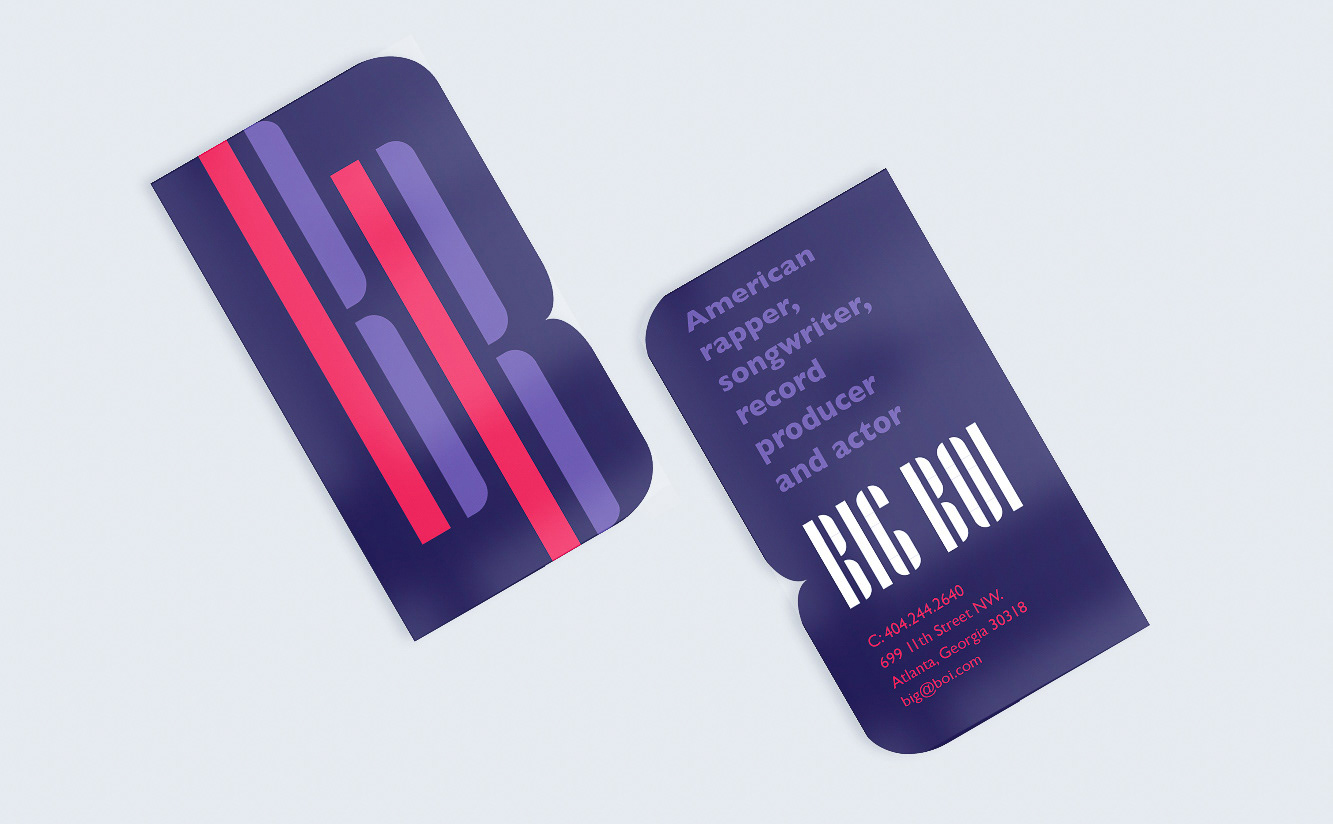 A monogram and accompanying business card for hip hop artist and rapper Big Boi. 
Color palette, symmetry, and modular system developed based on inspiration from Big Boi's music albums. Big Boi is commonly seen with his hands holding the arms of his sunglasses. The pose is very symmetrical and demonstrates confidence, which I referred to in sketching. I also used the building and layering of quarter notes from his music sheets for inspiration.
It was unique to see Big Boi's album covers because the artwork from his time with Outkast dramatically differed from his 
solo covers. Where Outkast used many scripts, Big Boi uses fat san serifs and all caps frequently in solo covers. As a result, I drew my color palette from Outkast, but created a modular form to demonstrate a shift from his past into his solo career.